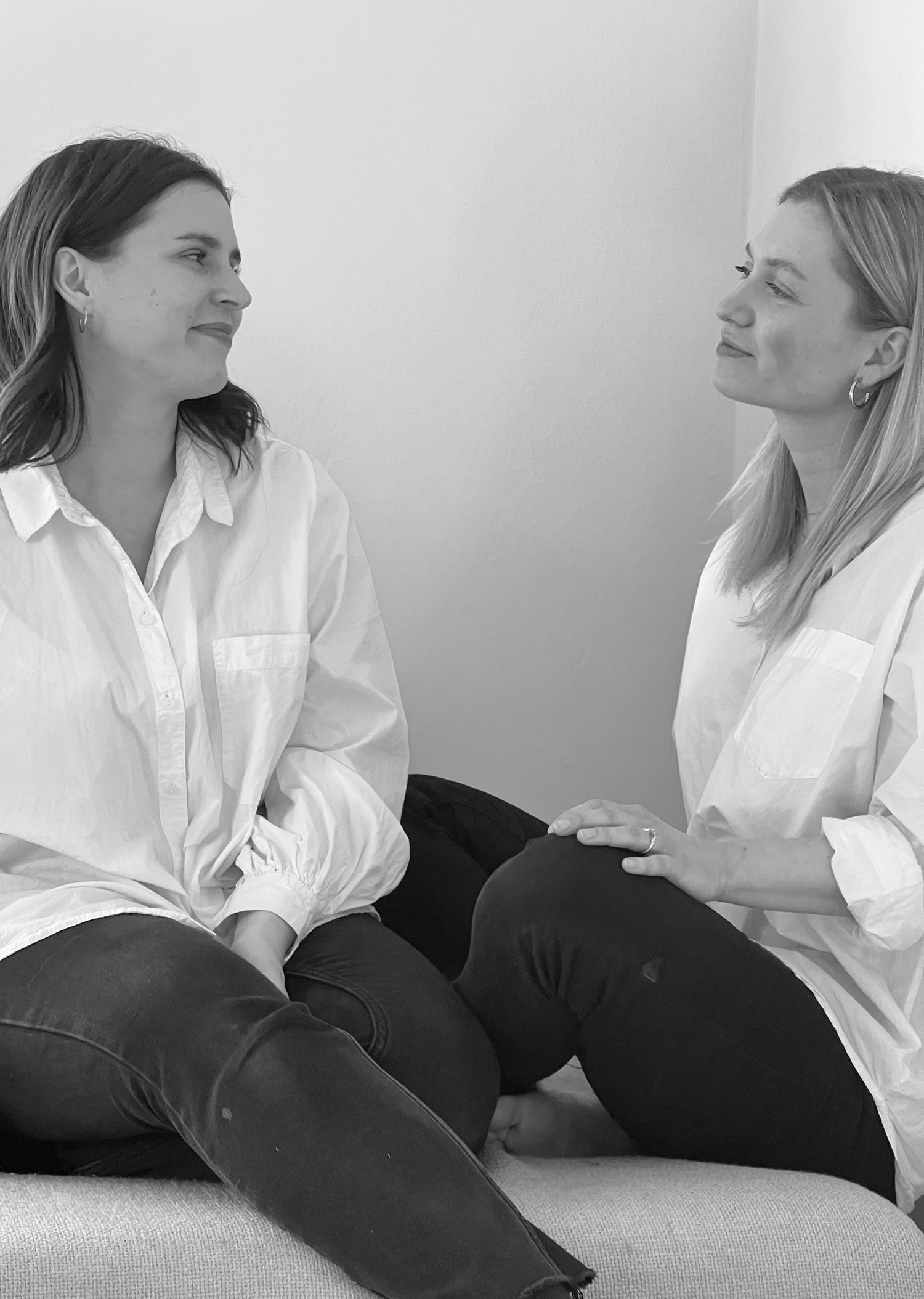 VOCATION COPENHAGEN
Vocation Copenhagen blev stiftet i 2021 efter mange års brug af lister og kalendere, der ikke bidrog til hverdagsorienteringen. Vi søgte ét produkt, der samlede de elementer, man skal bruge, for at få overblik over sin hverdag. Derfor skabte vi The Vocation Planner.

Vores vision er at bidrage med æstetiske, minimalistiske samt funktionelle kontorartikler, der gør planlægningen til et sjovt, let og stressfrit gøremål. Et af vores fokuspunkter er desuden at skabe et selvkærligt og positivt liv, og vi går ikke på kompromis med hverken vores fysiske eller psykiske velvære. Vores fremtidige produkter vil udtænkes med samme vision, hvor funktionalitet og livskvalitet er altafgørende.

Vores produkter skal være brugbare og funktionelle for alle, og de skal hjælpe dig med at skabe det liv, du drømmer om. Vi håber, du vil dele vores rejse mod et positivt og selvkærligt liv.


Har du nogen spørgsmål, kan du kontakte os på e-mail: hello@vocationcopenhagen.com

Terms & Conditions
When making a purchase on www.vocationcopenhagen.com you accept the following terms & conditions:
Delivery
We provide international shipping. Delivery time as well as distributing will vary depending on the shipping country. Find your shipping time here.
All packages will be delivered with a tracking ID so you can follow your package along the way. An email with your tracking ID will be sent as soon as the parcel ships from our warehouse.
OBS: Delivery times can be longer with preorders. This will, however, always be clearly stated on and when buying the product.
Returns
A return has to be sent within 14 days upon delivery. The product has to be unused and in the same condition as you received it. When buying Christmas presents, the return can be longer and will be stated at checkout. If you have any questions in regards to returns, please contact us at: hello@vocationcopenhagen.com
There is a 5 workday turnaround upon delivery of your return. The refund will be transferred to the same credit card as used with the original purchase.
Return freight is paid by purchaser. Vocation Copenhagen do not account responsibility if the parcel is not received as a result of failure with delivery made by the distributor.
All returns must be sent to:
Sabrina April
Lokesvej 19
3140 Ålsgårde
Replacements
If your item arrived in damaged condition, please email hello@vocationcopenhagen.com and attach a photo of the damage. Then we will issue a replacement.
Purchase & payment
The payment will be withdrawn from your credit card when shipped.
When purchasing on www.vocationcopenhagen.com you must provide your personal shipping details such as name, address, country as well as the purchase information. When your order is completed, you'll receive an order confirmation via email.
If you have any further questions regarding your purchase, please contact us through the following email: hello@vocationcopenhagen.com
We accept the following purchase methods:
American Express
Apple Pay
Dankort
Forbrugsforeningen
Google Pay
JCB
Maestro
Mastercard
Mobile Pay
Samsung Pay
Shop Pay
Swish
VISA
VISA Electron
VAT & Customs
EU countries automatically pay EU VAT when placing an order.
Vocation Copenhagen does not account for any custom payments that may be charged upon delivery.
Privacy
In order to make a purchase, you will need to provide the following personal information: Name, address, country, email and phone number. The information is kept for as long as the legislation states.
When personal information is collected through www.vocationcopenhagen.com we insure that it happens with your affirmative consent, and that www.vocationcopenhagen.com is the sole register of your personal information with the exclusive purpose of delivering your order.
Colors and misprints
Vocation Copenhagen does not guarantee that the colors shown on the website are a 100% match to the actual colors as that depends on the color resolution on the respective device you look at.
We reserve the right for possible misprints.
Copyright
Content from www.vocationcopenhagen.com belongs solely to Vocation Copenhagen and cannot be used without written consent. Consent can be inquired through www.vocationcopenhagen.com
Corporate information
Vocation Copenhagen I/S
Lokesvej 19
3140 Ålsgårde
Danmark
CVR: 42073784
Email: www.vocationcopenhagen.com